Friday, May 06, 2005
ROCKY RACCOON
Now somewhere in the black mountain hills of Dakota
There lived a young boy named Rocky Raccoon
And one day his woman ran off with another guy
Hit young Rocky in the eye Rocky didn't like that
He said I'm gonna get that boy
So one day he walked into town
Booked himself a room in the local saloon.
Rocky Raccoon checked into his room
Only to find Gideon's bible
Rocky had come equipped with a gun
To shoot off the legs of his rival
His rival it seems had broken his dreams
By stealing the girl of his fancy.
Her name was Magil and she called herself Lil
But everyone knew her as Nancy.
Now she and her man who called himself Dan
Were in the next room at the hoe down
Rocky burst in and grinning a grin
He said Danny boy this is a showdown
But Daniel was hot-he drew first and shot
And Rocky collapsed in the corner.
Now the doctor came in stinking of gin
And proceeded to lie on the table
He said Rocky you met your match
And Rocky said, Doc it's only a scratch
And I'll be better I'll be better doc as soon as I am able.
Now Rocky Raccoon he fell back in his room
Only to find Gideon's bible
Gideon checked out and he left it no doubt
To help with good Rocky's revival.
ISAMBARD KINGDOM BRUNEL
Thursday, May 05, 2005
TODAY
Zabriskie Point
, 1970. Desert orgy sequence. Refrigerators exploding in slow-motion scored by Pink Floyd. Warning: Facile Symbolism. Watch it stoned and naked.
Wednesday, May 04, 2005
JUST WALK AWAY
"Why be a satirist when you could be a satyr?" asks Momus at
Click Opera
. Good question.
What I want to know is wether the eye patch is fashion accessory or... y'know,
necessary
.
Friday, April 29, 2005
DON'T MESS WITH OUR LOVE
I'm a big fan of de Dears.
MATADOR OF SHAME
WAR ON DRUGS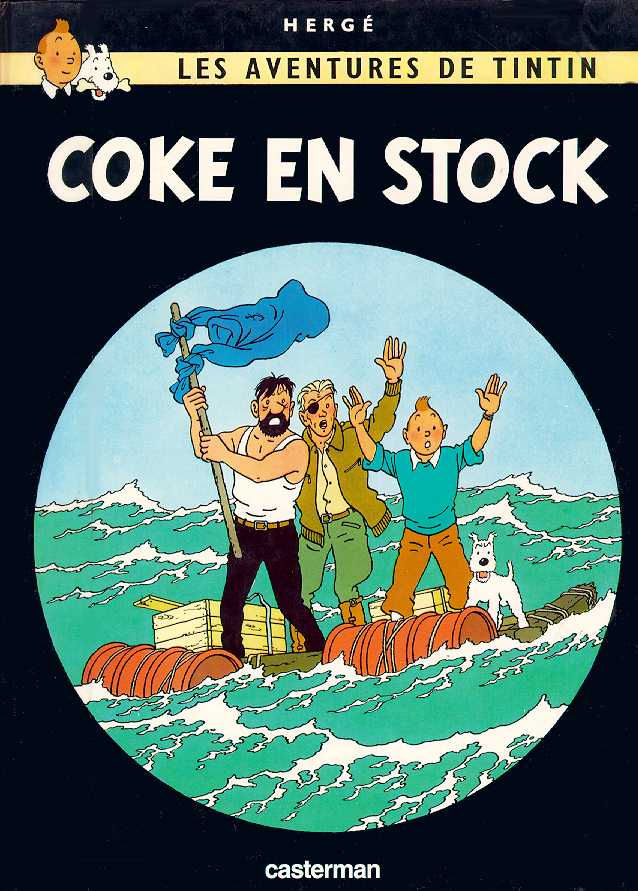 I don't really do coke and don't have much to say on the subject. Except maybe that people are doing it like it's going out of style. Which maybe it is.
ZONGAMIN
Monday, April 11, 2005
HITLERJUGEND
Wednesday, April 06, 2005
IT'S NO GAME, PT. 1
Tokyo Girls
by Hellen van Meene
Monday, April 04, 2005
LITANY AGAINST FEAR
I must not fear
Fear is the mind-killer
Fear is the little-death that brings total obliteration
I will face my fear
I will permit it to pass over me and through me
And when it has gone past I will turn the inner eye to see its path
Where the fear has gone there will be nothing
Only I will remain
TERMINAL PACKET LOSS
Wednesday, March 30, 2005
SHIVERING KING
I snooze I looze.
Dead Meadow played last night. I totally spaced on that one. Bummer.
I was gonna get bombed with Longback and everything.
Thursday, March 24, 2005
YOO DOO RIGHT
Ever since I was a kid, whenever I hear people laughing nearby my immediate reaction is to think they're laughing at me.
Also, sometimes when I see strangers laughing about I-don't-know-what, I laugh too. I agree with them that something must be funny so I laugh. Afterwards I feel really creepy. I feel like a dumb ape.
LAST GASP
Le Dernier Cri.
Is Comics dead or is it undead?
Wednesday, March 23, 2005
CARDINAL RICHELIEU
Louis XIV. Super rocking band. Sounds like Mark E Smith fronting Slade. If you don't know who Mark E Smith or Slade are, you will like this band anyway. Actually, never mind that shitty comparison. I'm an ignorant bastard.
Tuesday, March 22, 2005
KING OF BEERS
This just in: Carrie left the Von Bondies in September of last year. Why the fuck didn't anyone tell me?
I PLEDGE ALLEGIANCE TO THE FLAG
Carrie Von Bondie makes me nervous.
ROAD TO NOWHERE
Well we know where we're goin'
But we don't know where we've been
And we know what we're knowin'
But we can't say what we've seen
And we're not little children
And we know what we want
And the future is certain
Give us time to work it out
We're on a road to nowhere
Come on inside
Takin' that ride to nowhere
We'll take that ride
I'm feelin' okay this mornin'
And you know,
We're on the road to paradise
Here we go, here we go
Chorus
Maybe you wonder where you are
I don't care
Here is where time is on our side
Take you there...take you there
We're on a road to nowhere
We're on a road to nowhere
We're on a road to nowhere
There's a city in my mind
Come along and take that ride
And it's all right, baby, it's all right
And it's very far away
But it's growing day by day
And it's all right, baby, it's all right
They can tell you what to do
But they'll make a fool of you
And it's all right, baby, it's all right
We're on a road to nowhere
Monday, March 21, 2005
FUTURE
Everytime I hear Dizzee I think
This is what music will sound like in the future
. I guess it sounds exotic to me. I have no idea what he's saying three quarters of the time. He's great, though, isn't he?
Thursday, March 17, 2005
KEEPING THE WOLVES FROM THE DOOR
When I was a young lad I took drugs and had a vision: Trent Reznor clad entirely in fur(coat, hat & boots) riding a black snowmobile across a wintry, moonlit landscape straight out of Doctor Zhivago, flanked on either side by a pack of growling, howling wolves, racing thru thickets, atop frozen lakes, cutting a line across the windswept Russian steppes...
In international who-the-fuck-is-in-charge-here oh-yeah-I-forgot-why-am-I-kidding-myself news, heroic Neocon Paul Wolfowitz has been nominated as head of the World Bank. He is replacing James D. Wolfensohn. That's two wolves in a row. Lupus ho!
Wednesday, March 09, 2005
THOSE WERE SIMPLER TIMES
THE UNION FOREVER
Tuesday, March 08, 2005
FOR YOUR PLEASURE
This
Kobushi
dude is awesome. Too bad I don't read japanese...
Monday, February 21, 2005
COVERS PART I
WEIRD WAR
If You Can't Beat 'Em, Bite 'Em
2004
LOU REED
Live: Take No Prisoners
1978
Friday, February 18, 2005
OPUS PISTORUM
I've only just started
Under the Roofs of Paris
by Henry Miller. I read three pages on my lunch break and had to stop. The contrast between where I was and what I was reading grew into a great dark chasm. If you've ever read it you might understand.
It's my first time reading any of Miller's work. When I was younger, maybe ten or eleven years ago, I got my hands on a book of Anais Nin's short stories. This stuff was a little beyond the scrambled porn and stollen Penthouses of the time, and I guess a lot of it flew over my head.
Wednesday, February 16, 2005
TWO BLACK MOUNTAINS
BLACK MOUNTAIN circa 2005
BLACK MOUNTAIN circa 1981
Black Mountain 2005 is my new favorite band.
I don't know what Black Mountain 1981 sounds like (but I'm willing to bet fifty dollars they were strongly influenced by Fleetwood Mac).
NOTHING TO DO, NOWHERE TO GO
Photo by Bill Owens
Tuesday, February 15, 2005
SEXCAPADE
The new issue of
Vice Magazine
is out. It's all about doin' it.
PULLING BONERS
Thanks yet again to
Warren Ellis
.
BLOWIN' IN THE WIND
The Dylan fixation continues.
Why now? I've known about the guy for years. I've had
The Best of Bob Dylan
since I was sixteen and that was good enough for me. Now, all of a sudden, I find him utterly fascinating, brilliant, extraordinary and I want all his records from
Bob Dylan
to
Blood On the Tracks
. Could be cuz I just read his book.